Monday April 24, 2023
The meeting will be held at the Mounts Botanical Garden Auditorium, 531 N Military Trail, West Palm Beach. The doors are open by 7pm and the program will begin at 7:30.
Remote participants may join the conversation at https://meet.jit.si/gpbrs
Our speaker will be Satish Prabhu.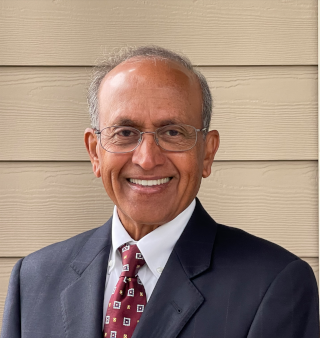 Satish has been growing roses since 1959 and has grown them on two continents. His garden containing 650 bushes was featured on the garden tour of the ARS spring national convention in 1993.He has been a life-member of the ARS since1977 and has been exhibiting roses at the national level since 1985. He has won a record 108 national trophies from 1985 to 2022. He has been awarded the outstanding CR, Outstanding Judge and the ARS Silver Honor Medal at the district level, the ARS Bronze medal from the Greater Columbia Rose Society and the South Carolina Rose Society and the national Blake Hedrick award for lifetime achievement in exhibiting roses. He is a master rosarian, and serves as the chairman of the national exhibitors' committee. He frequently gives presentations at the local, district and national meetings and conventions. He has written many award-winning articles for several local rose societies and district newsletters. He is a contributing editor to the American Rose and the American Rose Annuals.
Title: "Simplifying Soil Prep, Planting and Fertilizing Roses."
I would like to talk about simplifying friar soil prep, planting and fertilizing, pruning and fertilizing. That would be based on my experience of growing roses over sixty years. While none of this is totally "newly discovered", it should save a lot of time energy and resources by not doing things that do not make any difference to how the roses grow and perform.