Category Archives:
Uncategorized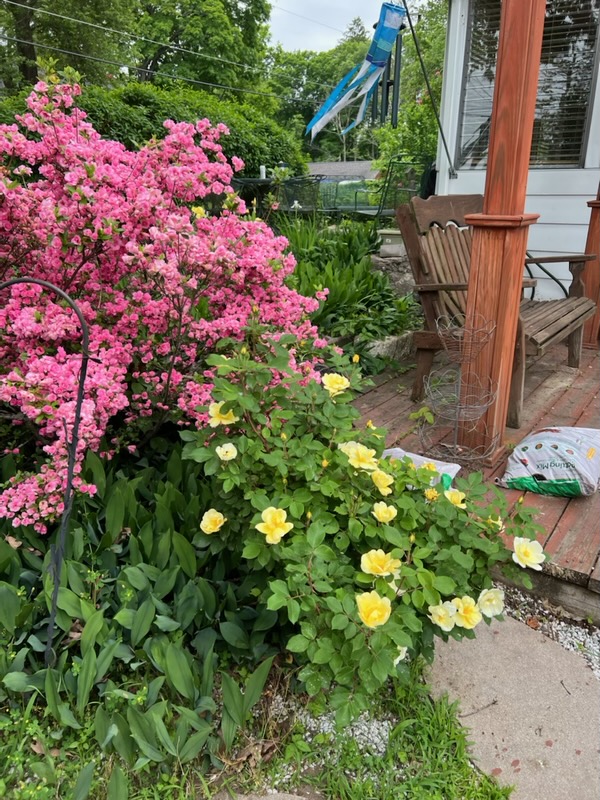 The yellow is Sutter's gold. They just popped into bloom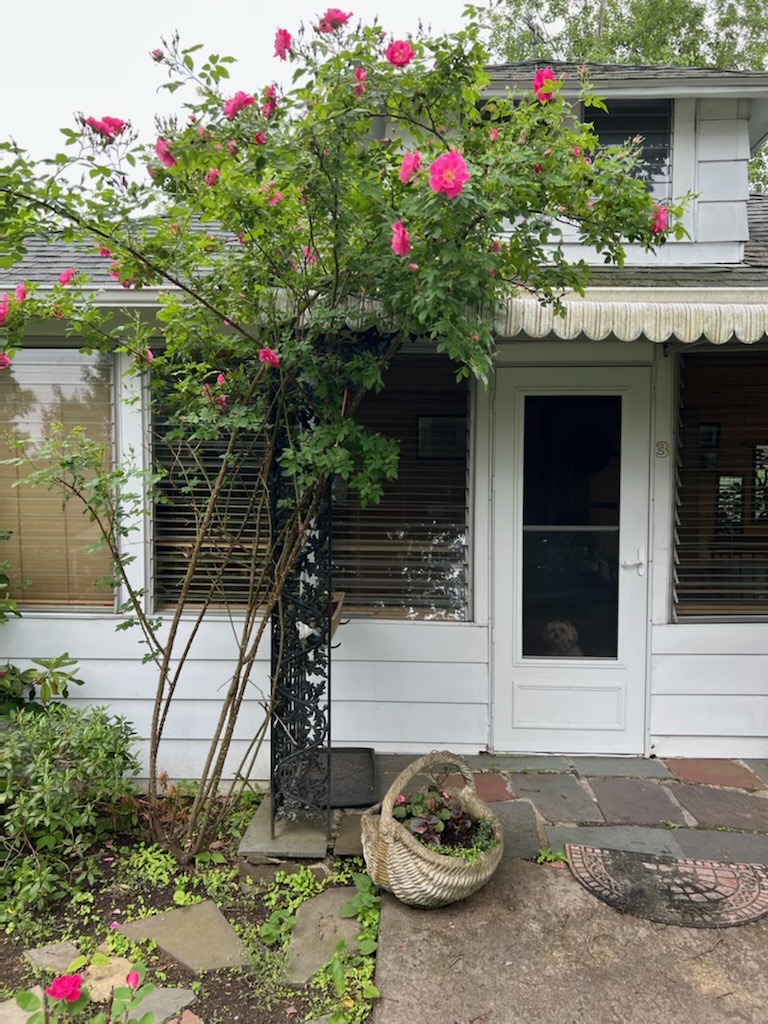 She doesn't know the name of the climber
Karen Sullivan won first prize in the Novice category for this lovely photo at the Deep South convention in Gainesville .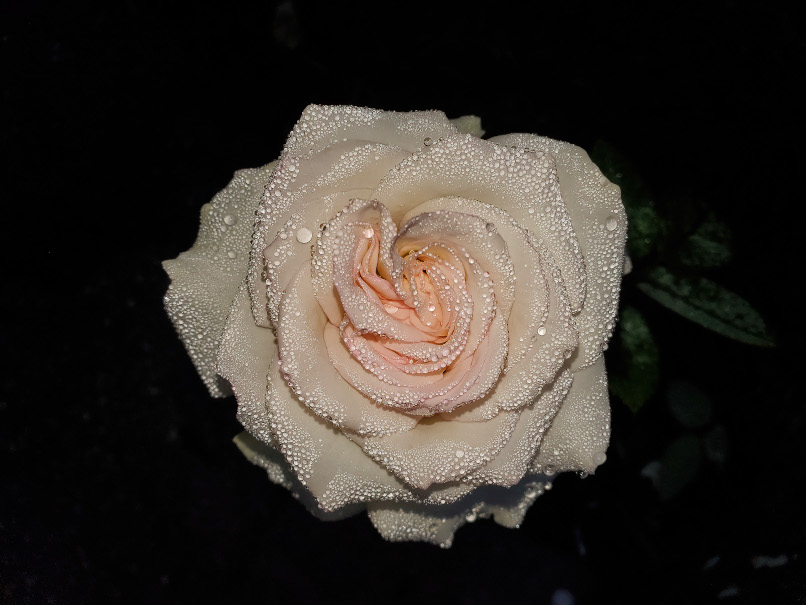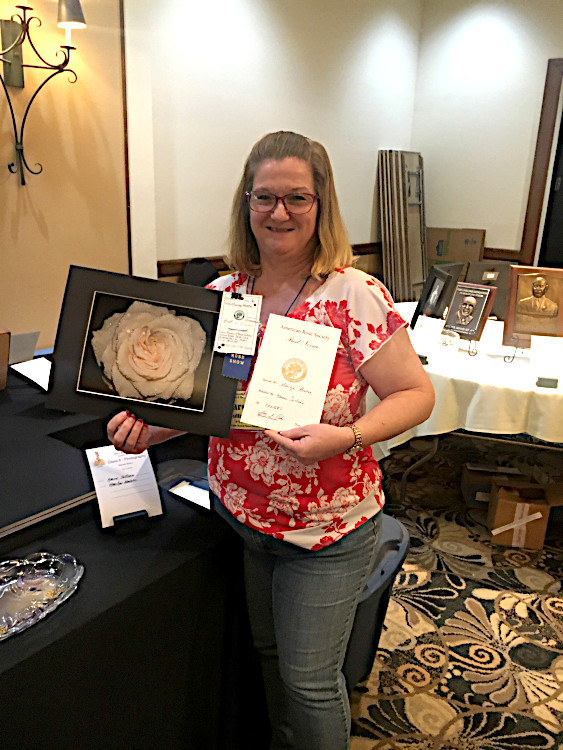 Members of the Greater Palm Beach Rose Society were treated to a fun afternoon at the home of Pat and Mike Becker. Master Rosarian Mike Becker gave tours of his garden that featured award winning roses and other rare plants. Mike was quick to share his tips for care of the roses and stories of awards he has won. Pat and Mike's home and garden held unexpected pleasures around every corner. Tillandsia trees, orchids, colorful bromeliads, desert rose trees not to mention the 80+ rose bushes that were fragrant and gorgeous. All 17 of us were then treated to a hamburger and hot dog cookout along with the delicious sides brought by the GPBRS members. We said goodbye to COVID-19 and look forward to our first in-person meeting on Monday, September 27 at Mounts Botanical Garden. All are welcome to attend.